Zak Williams
Drummer | Percussionist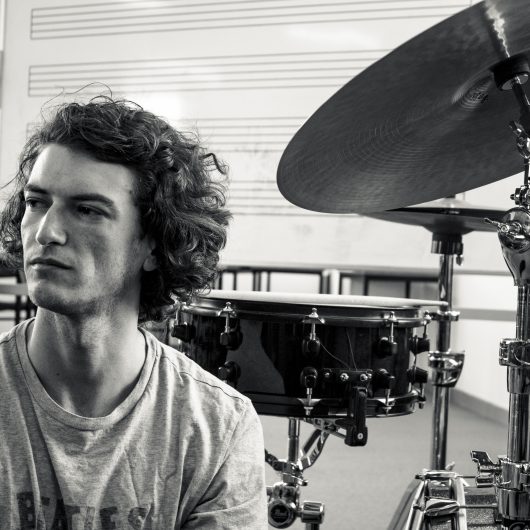 Zak is a Christchurch based drummer and percussionist with a passion for any genre of music. Zak began playing playing at the age of 15 and is currently about to complete the final year of his degree at Ara Music Arts, focusing on jazz performance.
Drawing inspiration from many sources, Zak is a versatile musician who enjoys playing a variety of styles and genres.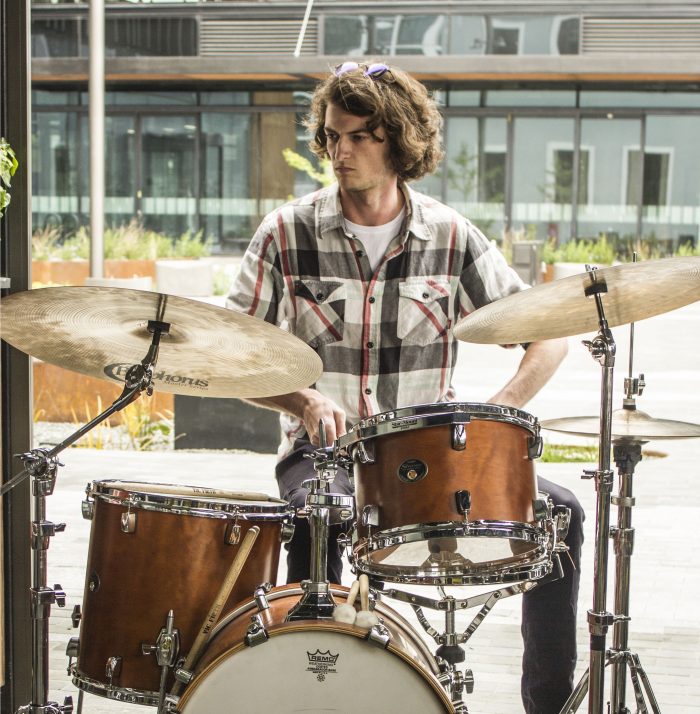 Zak Williams
Drummer | Percussionist
Zak Williams is a Christchurch based drummer and percussionist who is currently studying jazz drum set at the Ara Institute. Zak first began drumming at the age of 15, and after teaching himself basic skills, went on to attend professional lessons for the rest of high school. After high school, Zak decided to continue his music studies at a tertiary level and entered the Ara Institute Bachelor of Musical Arts degree, majoring in pop drumming, however during his first year he was exposed to the world of jazz music and decided to switch to the jazz stream. Zak is now about to graduate from Ara, having spent his final year honing his musical skills with a series of self directed recitals.
During his time at Ara, Zak has made steps onto the Christchurch music scene playing a variety of gigs with other local musicians. He also enjoys checking out other gigs in the city, and regularly attends jam sessions, both private and public.
Zak draws inspiration from a variety of sources, and although jazz is his main passion, enjoys practicing and playing a wide variety of genres such as reggae, hip hop, rock and funk.
Zak is looking forward to a career in the music industry, and intends to gig as much as possible after graduation. He is also excited to explore overseas options, and hopes to continue studying and expanding his skills on the drum set.
---