Kameleon
Multi-genre Musician and General Weirdo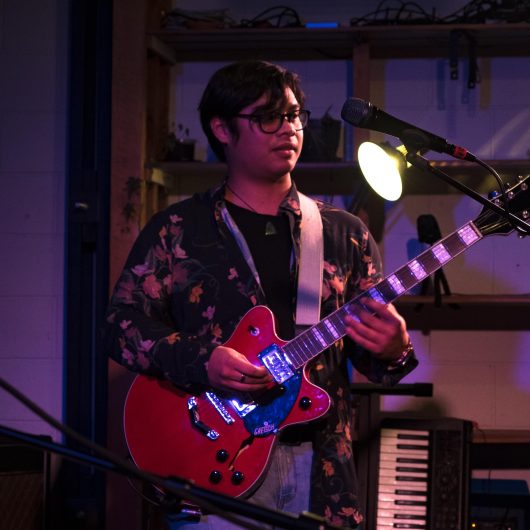 KAMELEON is a talented multi-musician who plays in a wide array of genres and playstyles. This multi-faceted way of playing has inspired the name: how the namesake reptile reacts to its environment and inner emotions and displays it to either blend in or stand out.
Based in Christchurch, KAMELEON has been involved in the local music scene since 2016 and has since played with a wide range of local acts such as Soul Rehab, Etheran, Fiona Dead, and PRINS to name a few.
Currently, KAMELEON is improving on his repertoire by studying at Ara Jazz School, majoring in Contemporary Guitar.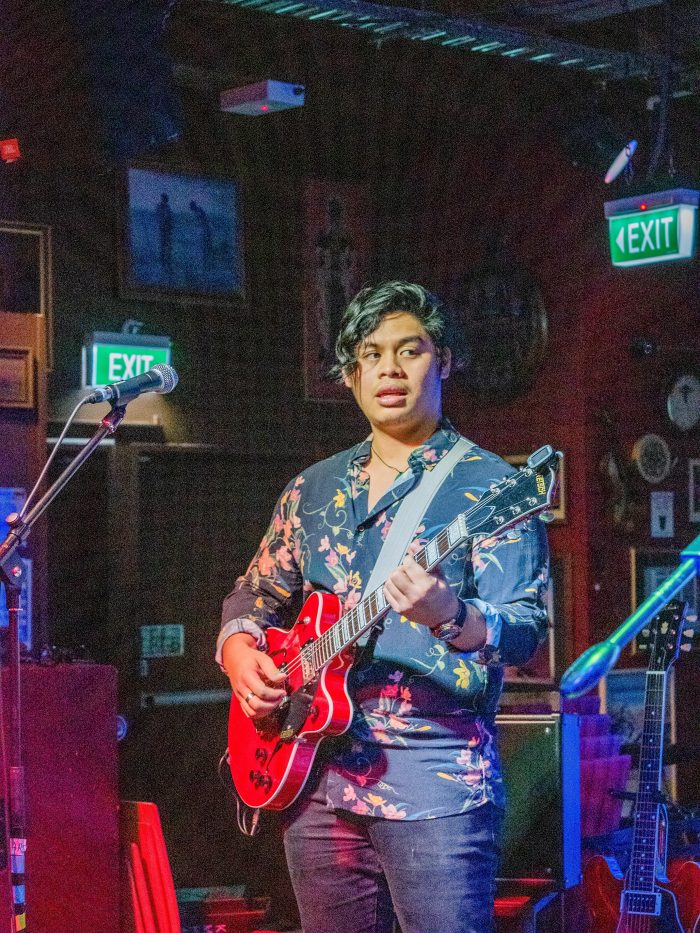 Kameleon
Multi-genre Musician and General Weirdo
Music has been a big part of KAMELEON's life ever since he as been exposed to it, taking him through the good times as well as bad.
Hailing from the Philippines and moving to New Zealand in 2012, Kyle 'KAMELEON' Andales' influences span from radio pop all the way to hardcore metal. Self-teaching himself guitar at 13 for mandatory music classes, he has steadily honed his chops through playing and listening to a diverse range of genres, namely bands and artists like Paramore, Beartooth, and Daniel Caesar to name a few.
KAMELEON was heavily involved in music throughout high-school in Oamaru and in the local music scene in Christchurch. In Oamaru, he was involved in the then-famous local band Kudos with his friends from school. The band placed first in the Timaru Smokefree Rockquest regional both in 2014 and 2015.
Moving to Christchurch in 2015, he quickly became involved in local music acts and pub gigs up until the present. KAMELEON has been in bands in Christchurch such as the defunct covers band Soul Rehab with local pop icon PRINS, alt. heavy metal band Etheran, and indie rock act Fiona Dead for a time. Being genre-ambiguous(amphibious) really helps him stay sharp and diversify his playing, adapting to the gig and playing what the room wants and needs.
Currently studying Music Arts at Ara, he is further honing his noodling while also learning to network with other musicians for future collaborations and gigs. Having fun while studying is the biggest focus.
Catch KAMELEON perusing the local pubs and open mic nights!
---
---
---