The Preservatives
Not your mother's covers band.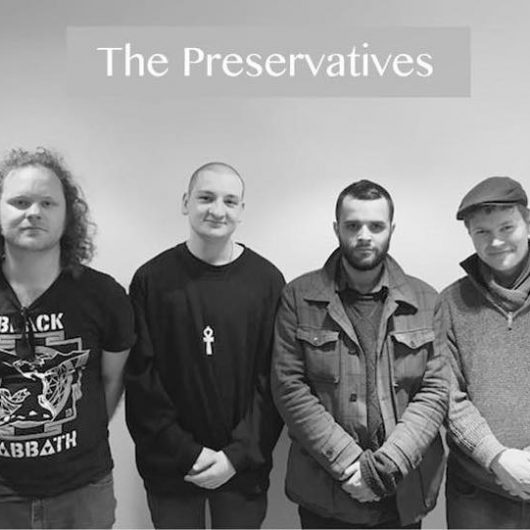 A covers band with a difference!!! We've dug a little deeper to find the songs that should've been hits, but weren't. Guaranteed to make you get out of your seats and have a boogie!!!
- LINEUP -
Liam Foster - Vocals, Bass
David Rea - Keys, Guitar, Vocals
Liam Owers - Bass, guitar, Vocals
Conor Brennan - Guitar, Vocals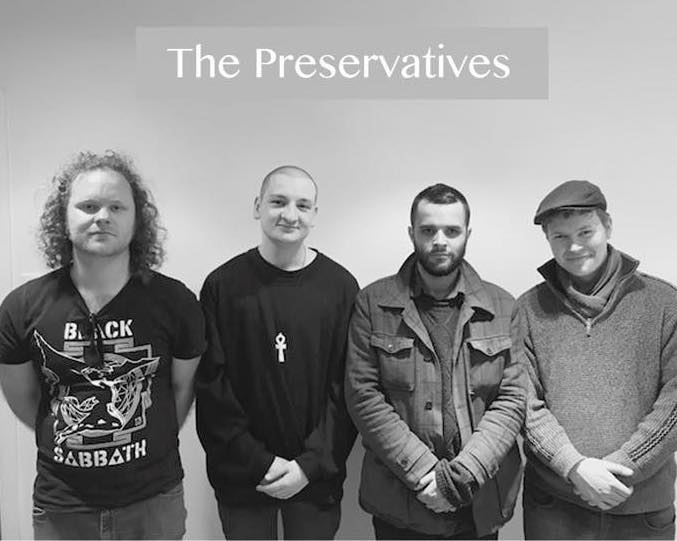 The Preservatives
Not your mother's covers band.
David Rea is the keyboardist/Rhythm guitarist in the band. He has played music his whole life and his family has a video of him playing his first ever song at 3 years of age "The bungle bees". Due to age David couldn't say bumble correctly. It was all uphill from there however, David has played in countless bands including "Diversity", "Jam 'n' Toast" and more. He has played piano for 16 years and Guitar for 12. The biggest venue he has played music at was the Christchurch town hall where he played piano in the orchestra for "The big sing". When David was in his year 13, he formed a company called MooSick with Neema who promoted upcoming musicians and ended up winning 4 awards. He also got selected by The Lion Foundation to compete in the NZ young Enterprise competition and won best young entrepreneur in the South Island region. David is very happy to be playing in the band with musicians who he enjoys the company of and are as passionate as him. Long term he wants to make music his main source of income.
Conor Brennan is a Christchurch-based guitarist, born on the 28th of July 1993 in South Auckland.  Beginning at the age of eleven, he has been playing for twelve years, primarily in a classic rock and blues style, however he has been known to enjoy playing the odd punk, metal, and pop song from time to time.  Influences include The Beatles, Led Zeppelin, The Doors, Black Sabbath, Nirvana and Pink Floyd.  He primarily uses a Gibson SG and a Fender Telecaster.
Liam Owers played in a covers band called J&C from 2009-2010, Organectomy from 2010-2011, Van Houten from 2013-2016. Doctor Diesel and the Octane Outlaws from 2016-2016, Radioactive Man from 2013-2014.
He played guitar in Van Houten and bass in everything else.
He released 1 demo, 1 EP and an Album with Van Houten, 1 EP with Radioactive Man, 2 Demos with Organectomy and 1 demo and a split with Pornogringe and Sperm Swamp.